Is my Product winning the Buy Box?
When an Amazon Seller Central or Amazon Vendor Central account is connected to Ignite by Acorn-i, the platform will begin checking whether you're winning the Buy Box. Over time the platform records offer is winning the Buy Box and develop a picture to confirm whether the product has the optimum conditions to succeed. By utilising the Buy Box Score and Buy Box Status data points and chart on the Sales by Product screen, it's possible to track a product's Buy Box ownership.
The Product Sales chart is available after clicking on the sticky column for a relevant row in the Sales by Product data grid. It will display a chart which shows sales over time, distinguishing between Organic Sales, Ad Sales and Promotion Sales. We can visualise the Buy Box ownership by clicking on the Show winning the buy box checkbox. The green overlay in the example below - shows that the seller won the Buy Box 90.32% of the time during 31 days. It also shows that they lost the Buy Box when they ran out of stock, resulting in no sales for three days.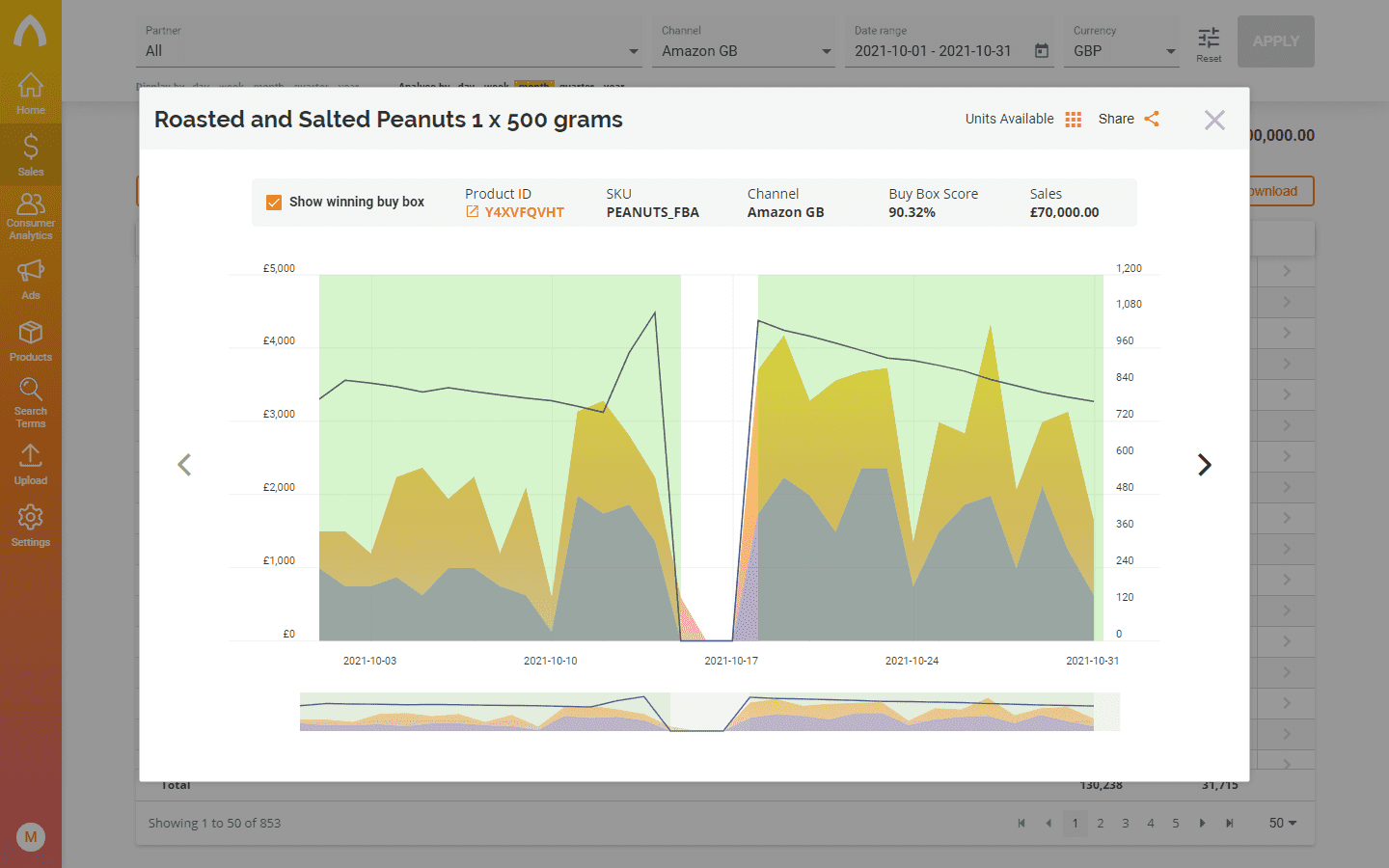 Reviewing the Buy Box Scores at regular intervals will highlight cases like the above where it's possible to improve the product's overall performance by working to prevent situations where there isn't inventory to sell.