How are Sales attributed?
Along with reporting the Channels and Products generating Sales for your Brand, it's possible to highlight whether customers placed those orders because of a Brand's ongoing advertising or promotions strategy.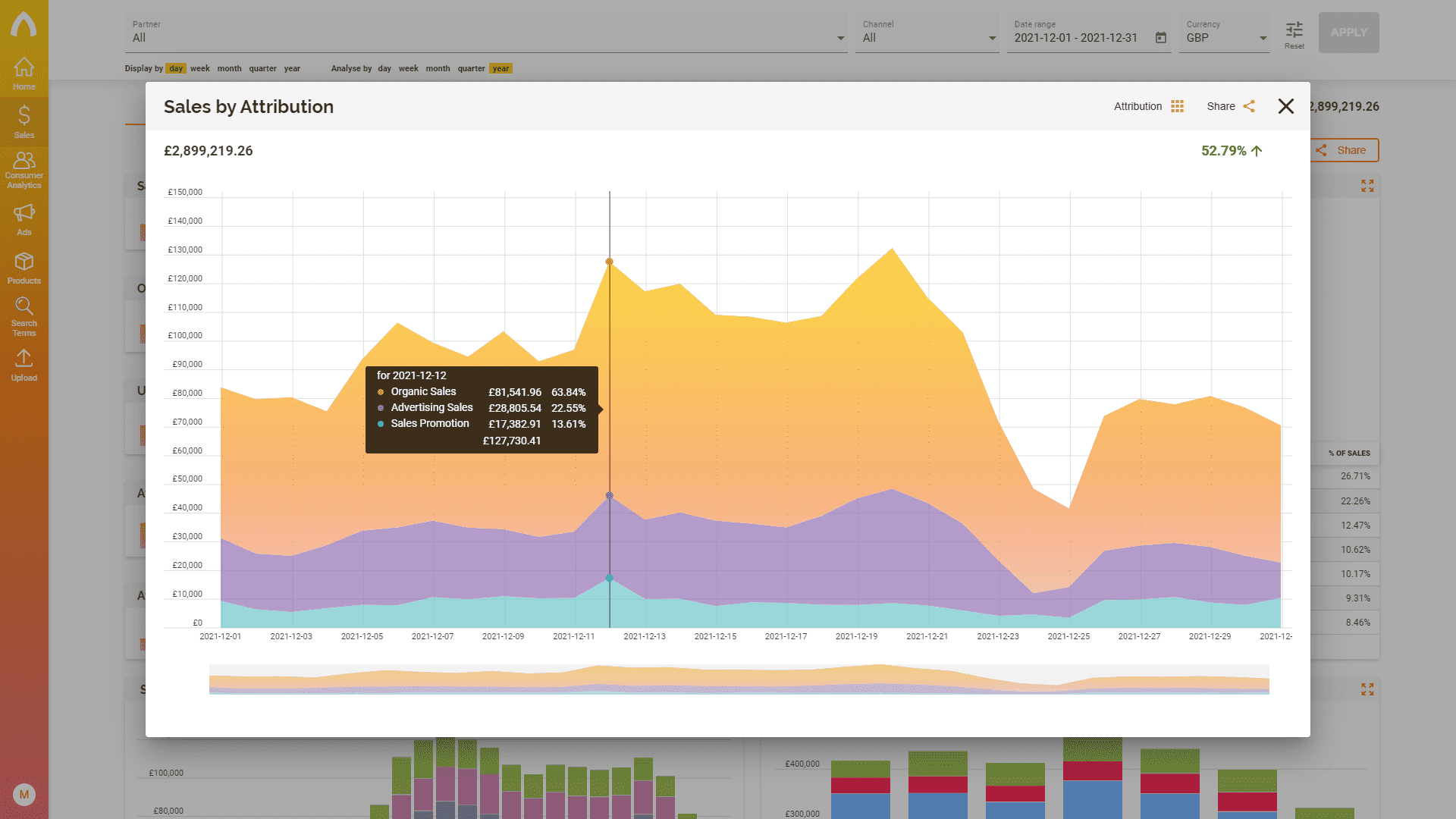 Ignite will highlight Advertising Sales driven via Amazon Ads, Promotion Sales generated by Lightning Deals, Coupons and Vouchers on Amazon, Discount Codes and Price Reductions. Lastly, Organics Sales visualises orders due to strong brand awareness and search engine rankings.